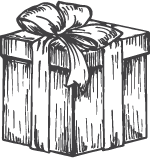 Villa Greta Voucher
We have two types of vouchers :
for stay for a number of days
for a certain value
How to order a voucher?
select voucher type
Come up with a headline e.g. "Dear Mom", "To Robert", "To parents on the occasion of the wedding anniversary", etc.
That's it!
Now we:
will prepare a voucher design and send it to you for acceptance
after the design is accepted, we will ask you in an email for payment of the order value
after the payment is credited, we will send you a voucher in the pdf format for printing by yourself
it is also possible to pick up a printed gift from Villa Greta
expiration date of the voucher: up to one year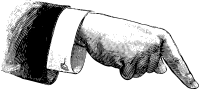 Sample vouchers
You can order a gift for any length of stay or value. We review the value of the voucher based on the current price list.
stay voucher, one night, double room with HB

stay voucher, one night, apartment with HB

restaurant voucher for 2 people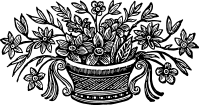 What's hidden in our gift baskets?
Gift baskets can be freely composed. See the available regional products, choose your favorites and create your own unique gift basket for the person you wish to please.
jam with our purple plums, 200 ml
eco muesli made of flatbread and spelt hand-flaked, nuts and dried apples from our orchard, prunes, 300 g
pate with venison, 200 ml

lard with smoked meat, 200 ml

honey from our village, 1200 g /900 ml

elderberry flower syrup from Dobkow, 300 ml

raspberry wine, mead, 750 ml
vinegar from our apples, 187 ml