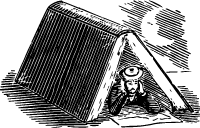 Where did the name Villa Greta come from?
History of the origin of the guesthouse
Let's take a short trip back in time.
The farm came into the possession of the family of Paul and Agnes Wittwer in the late 19th century. They had 12 children. Among others, daughter Margareta. After World War II, the Lower Silesia became part of Poland, and a German woman named Greta fell in love with a Polish soldier – a Siberian exile – Janek Kowalski.
While Greta's entire family was displaced to Germany, Janek hid his chosen one in an attic at a friend's house in a neighboring village and went to Warsaw to get permission to marry a German woman.
It worked.
They settled in the Wittwer family's home. Janek and Greta Kowalski lived happily ever after. They lived to see five children and a host of grandchildren. One of them is me, Krzysiek Rozpędowski. The name of the house "Villa Greta" is therefore a memory of Grandma Greta.
Let's get to know each other
Who are we?
I met my wife Ewelina while traveling. We met at the train station in Quetta, Pakistan.
Since then, we have been traveling together. We visited many countries on several continents before we found out that Poland is really beautiful.
After graduation, we decided to use our experience and create a place where people feel close to nature, possessed by the magic of the place, the magic of tradition….
We created the Villa Greta guesthouse and restaurant. We received our first guests in 2005. A lot has changed since then. Probably the most important change was the arrival of children in our lives: Tosia in 2007 and Tymek in 2010. Since then, we have been striving to make our home a refuge for families with children.